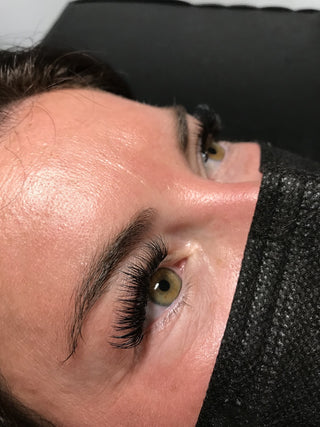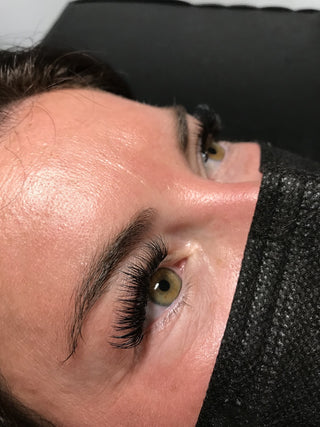 Adhesive - Ultra Hold *oil resistant
You can have it all!  Introducing our NEW Sensitive Adhesive for Volume.  This is a VERY quick-drying adhesive recommend it for those with experience.  
Dry Time: 0.5-1.0 second Dry
Humidity: 15-80% Humidity
Longevity: 8-9 weeks Retention
Volume Eyelash Extension: Super speedy to dry, non-wicking
Drying time varies per environment:
Humidity 50%: .5 seconds
Humidity 15%: 1 second
Features:
No fumes, so great for clients that get red eyes
Widest Humidity Requirements: 15%-80% humidity
Darkest/Blackest Adhesive we have ever tested
SUPER fast drying time so you will love how fast you can do your sets
Longest-lasting adhesive (8-9 weeks) so your client retention will improve
Application Tips:
Temperature Requirements: 22-25 Celsius. 
Shelf life once opened for all adhesives is about 2 months
Do not sit under an air conditioning vent or a fan since it will make your adhesive dry too quickly and you will have poor retention
NO REFUNDS on Adhesives, so read the following Tips To make your Adhesive last longer:
1) Store in the fridge (not the freezer) until it is opened
2) Once opened, store it in a dark place in a closed container.  You can put rice in a jar and it will absorb excess humidity
3) Extreme Heat or Direct Sunlight will drastically reduce the efficacy of the adhesive
4) NEVER put it back in the fridge once opened
5) Clean the nozzle after each use with a lint-free applicator or lint-free paper towel (Bounty works great in our salon)
6)  Replace after 30 days, or when the product starts to go stringy. 
7) It is worth noting that clients who lose lashes on one eye is the result of how they sleep or rub their eyes.  It is NOT the fault of the lash artist or the products that they use.  Retention will improve if they wash their lashes with lash shampoo (not makeup remover).
8) If all of the lashes fall off in a week, then there is something wrong with your application or working conditions.  Double-check the tips above.