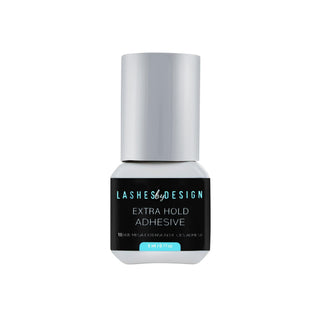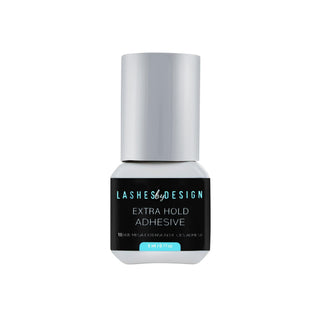 Adhesive - Extra Hold *oil resistant
 *professional use only product
 All of our adhesives are non-wicking, formaldehyde-free, latex-free and low fume.
During ideal conditions, the hold is approximately 8-9 weeks.  Our own lash artists will contest that these adhesives are the best adhesives on the market!
Offering a deep black finish with a relatively thin and super smooth application creates that absolutely perfect effect your clients are after. 
Works best in 25%-80% humidity, and 22-25 Celsius.  Shelf life once opened for all adhesives is about 2 months but will vary based on climate and proper handling.
Time: 1-2 second Dry
Humidity: 15-80% Humidity
Longevity: 8-week Retention
Volume Eyelash Extension: Suitable, non-wicking
1 on 1 Eyelash Extension: Very suitable
NO REFUNDS on Adhesives, so read the following Tips To make your Adhesive last longer:
1) Store in the Fridge (not freezer) until it is opened. The older the adhesive, the higher the fumes will be and the less effective so we recommend only purchasing what you will use within one or two months for maximum benefit
2) Once opened, store it in a dark place in a closed container.  You can put rice in a jar and it will absorb excess humidity
3) Extreme Heat or Direct Sunlight will drastically reduce the efficacy of the adhesive
4) NEVER put it back in the fridge once opened
5) Clean the nozzle after each use with a lint-free applicator or lint-free paper towel (Bounty works great in our salon)
6)  Replace after 30 days, or when the product starts to go stringy. 
7) It is worth noting that client's who lose lashes on one eye is the result of how they sleep or rub their eyes.  It is NOT the fault of the lash artist or the products that they use.  Retention will improve if they wash their lashes with lash shampoo (not makeup remover).