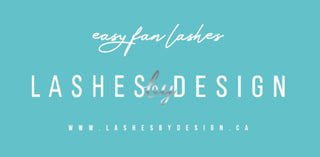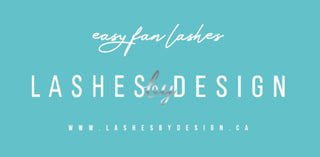 Fast Fanning Volume Lash .05
Length
7-14 mm
15-18 mm
7-8 mm
9 mm
10 mm
11 mm
12 mm
13 mm
14 mm
7-14
Fast Fanning lashes are ideal for beginner lashers who know how to apply classic. The lashes are self fanning and extremely dark.  Learn how to use them to their full potential in the training video below.
New Innovation - Easy Fan lashes with no sticky residue have arrived.  These fans simply fan themselves instantly when you take them off the strip.  After pulling a section of lashes off the strip, gently place back down on the strip and shimmy the base to make a beautiful, even volume fan with a sharp base.  
Premium Quality Fiber:
Lashes that we selected are the highest quality fiber so far.  Hand made from Korean PBT fiber that is extremely soft and very dark. PBT (polybutylene terephthalate), is a synthetic semi-crystalline engineered thermoplastic. PBT creates natural looking lashes with a gorgeous soft and glossy sheen which doesn't lose its curl and is vegan/cruelty free since it is not from animals!
Features:
- No more sticky residue 100% so it is easier to fan the lashes as wide or as a wet look
- Foil Backing which makes cleanup a breeze
- Make your own professional quality fans
- works great with pinch or shimmy method
- no volume training required
Matte Black Fast Fanning (Easy Fan) 
Do you like DARK lashes? You have come to the right spot!
Finally, an easier way to do volume lashes. These lashes are great for new lashers as the bases will stick together much easier. Once you gain some confidence, we recommend switching over to regular volume lashes which will allow you to wrap the base of the lash around the client's natural lash thus provide better retention for your clients.
How to use: Select 10-15 lashes from the base of the strip.  Lift straight up (no shimmy or wiggling or tapping).  Dip your fan into a very small amount of adhesive.  Attach to the base of your clients lash with one movement (no shimmy).  We recommend using an L Tweezer from our Volume Tweezer collection.
Video step-by-step tutorial:  https://youtu.be/HtIRXUd3fPU