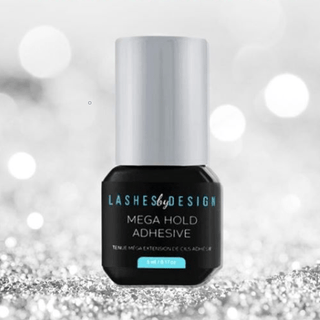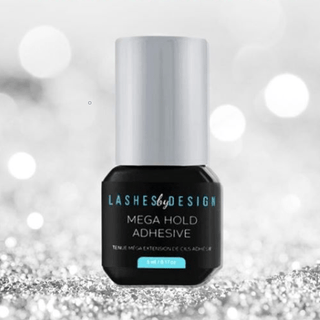 Adhesive - Clear Mega Hold
*professional use only product*
Most advanced adhesive ever! This low-fume adhesive has been a top seller since we launched it. The latest formula adds even more flexibility, oil resistance, and 8-week retention. All this and you don't even need to micromanage humidity ranges since it works in all humidity. 
Pro tip: Take your lid off while you shake your adhesive to avoid glue in the nozzle and use our lint-free nozzle wipes
Features:
no fume so ideal for sensitive clients
non-wicking to make volume fans stay fluffy
suitable for Classic, Volume, and Premade Fan lashes
formaldehyde-free
latex-free

Manufactured only using high-quality medically approved ingredients for use in Canada

Vegan-friendly and Cruelty-free!
Works best in 21- 25 Celsius.  Shelf life once opened will vary based on climate and proper handling.

Ingredients: Ethyl Cyano Acrylate, Poly-methlacrylate, Carbon Black
Professional Specifications:
1 Second Dry
25-80% Humidity
8-week Retention
NO REFUNDS on Adhesives, so read the following Tips To make your Adhesive last longer:
1) Store in the fridge (not freezer) until it is opened
2) Once opened, store it in a dark place in a closed container.  You can put rice in a jar and it will absorb excess humidity
3) Extreme Heat or Direct Sunlight will drastically reduce the efficacy of the adhesive
4) NEVER put it back in the fridge once opened
5) NEVER shake your adhesive with the lid on. Use an adhesive wipe to cover the opening and shake vigorously. Clean the nozzle after each use with nozzle wipes
6) Replace after 30 days, or when the product starts to go stringy. 
7) It is worth noting that clients who lose lashes on one eye is the result of how they sleep or rub their eyes.  It is NOT the fault of the lash artist or the products that they use.  Retention will improve if they wash their lashes with lash shampoo (not makeup remover).