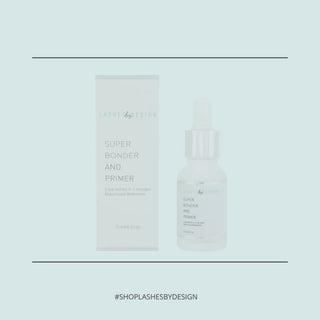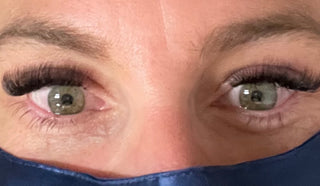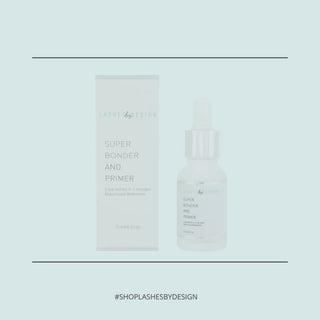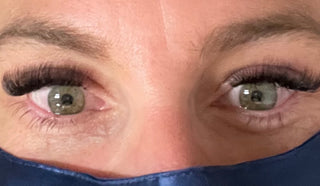 Improving Lash retention is one of a lash artist's greatest goals. No one wants to see a valued customer show up with no lash extensions left on!  Curing lashes is a tricky process and it can take 48 hours to cure naturally.  Well, now there's a method for drying lashes with zero irritation and a longer-lasting hold!

Lashes By Design Super Bonder releases humidity from within, thus increasing the elasticity and strength of your lashes without the need for a Nanomister or Nebulizer. 
No need to wait hours for your lashes to dry either. With Lashes By Design Super Bonder, your lash extensions will dry in just 3 minutes so your clients don't have to wait long to flaunt them!
What's even better is how it will help your sensitive clients. Your clients won't get irritated by the fumes released from any adhesives you use, since the adhesive will be fully cured in 3 minutes! You can even apply Lashes By Design Super Bonder during the application. Now they can sit back and let you work on their lashes comfortably without complaining about eye irritation!
 If you're a professional lash artist or esthetician then you need to be using Lashes By Design Super Bonder. Not only does this solution cure the lashes in 3 minutes, but it also adds flexibility to the bond since it will be properly cured the first time.
How does it Work?
Lashes By Design Super Bonder traps in the humidity starting from the inside of the bond and working its way out.  By instantly polymerizes the adhesive, fumes are locked in which reduces irritation and sensitivity immediately. This new cutting edge solution will no doubt replace all conventional methods of curing eyelashes. So if you truly want to separate your business apart from the rest, then the Lashes By Design Super Bonder is a good place to start!
Nanomister vs Lashes By Design Super Bonder
With Superbonder there is no need for the typical curing with water droplets. This step is skipped entirely because Superbonder mixes with cyanoacrylate and does the curing process from within. When a Nanomister or Nebulizer is used, the curing process is done from the outside and humidity stays in the adhesive. This means the surface of the adhesive remains porous, so the bond is weaker and more fumes are released. With Superbonder there is no need for a Nanomister or Nebulizer, but you can still use one if you or your client wishes. Just wait for the 3 minutes so that Superbonder dries. So, less time, stronger retention and more flexibility ... That's what we call a MAJOR INNOVATION!
HOW TO USE
Attach the lashes of your choice and let dry for 2 minutes naturally.
Apply 2 drops of the Lashes By Design Super Bonder to a microfibre brush. Shake off excess.
Wipe the microfibre brush across the bonding points of your lashes - do not brush through the whole lash extension
Wait 3 minutes to dry
Advise your clients that they can get their lashes wet immediately and to enjoy!
Features
Increases lash retention by up to 30%
Inventive maximizer that pushes humidity out from within for a long-lasting hold
Dries in just 3 minutes
Prevents adhesive fumes from irritating eyes
Works with any glue
Bonds the fumes for a long-lasting finish
Vegan product
Reduces lash brittleness
No need for nanomisting or nebulizing
Suitable for sensitive eyes and all types of lashes, including volume lashes
Works in any humidity and temperature conditions
One bottle is enough for 150-200 treatments/clients
Ingredients: aqua, ethyl alcohol, triethanolamine, aloe perfume